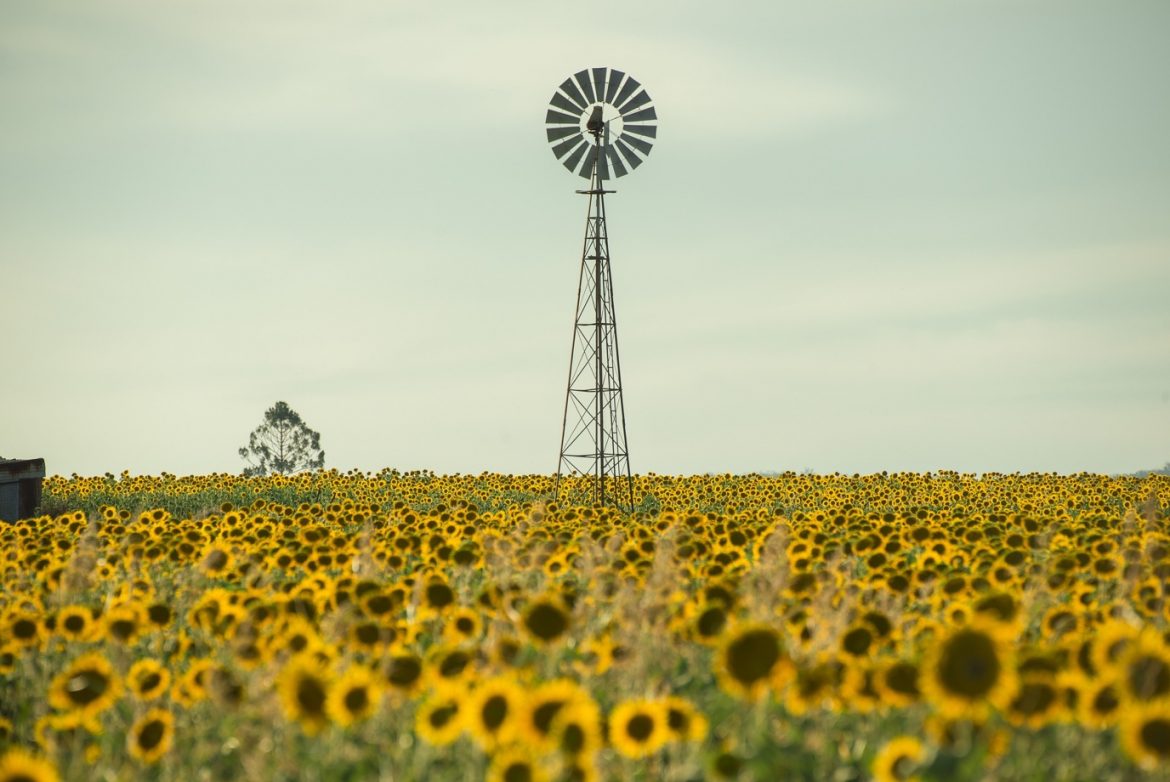 Wind rating for your shed
If you're looking to put up a shed a number of factors are likely to be considered. A wind score is one aspect you might not have thought about. Continue reading to learn what a wind score is, how it affects your choice of shed, and why it matters.
The explanation is simple: certain areas are given a wind score by the council. The score itself is calculated on a number of factors, including climate, topography, shielding, and terrain. Wind ratings help councils decide how high the winds in a particular area are likely to be, which then helps them assess that buildings are safe to be built in that area.
Why are wind ratings important?
Sheds can become very dangerous in high winds or in a cyclone. They can injure people, damage property, or even cause death if the wind lifts them up. The weather can shred them, and pieces can cause horrific damage. It is critical for homeowners to ensure that there is no possible projectile in their backyard or property.
When building a shed, making sure it is rated high enough for your area is very important, particularly in the case of extreme weather events.
The wind rating in my area?
Asking your local council is the best way to determine the wind rating of your area. Because there are so many different factors to consider, it's not something that can be one answer for one zone.
Nevertheless, in all areas controlled by the council, the local council has calculated the wind score. They will be able to share their wind rating with you by providing them your address. This data can then be used to ensure that your shed has the correct wind rating for your property.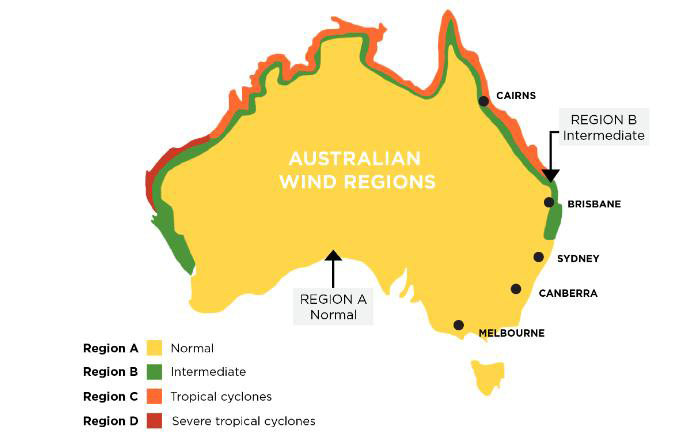 The above map shows you the approximate wind rating areas in Australia.
Region A, the yellow section, winds are fairly mild and pick up a bit when you move into Region B which is more coastal, and you can expect a max of around 147KM/hr at worse. Most of our Australian made sheds are suitable for Regions A and B.
Region C, orange section on the map, is where you experience high damaging winds of which garden sheds are only suitable if you add a cyclone upgrade kit. Not all garden sheds models offer this option, but the upgrade kits ensure your shed has extra steel framing and fixings that are compliant for high winds. If you are installing a garden shed in this cyclonic region then you will require a cyclonic upgrade kit that comes with appropriate 'certificate of compliance' engineering for local council building approval.
Region D is the extreme weather zones. You are best to speak to one of our experts who can make recommendations for building in these areas.
Excellent quality sheds should come with a wind rating. As long as the rating meets or exceeds the standards in your area, and the shed is constructed professionally, it should stand against the weather in your area.
If you're having trouble finding the right shed for your needs, consider the option of getting a custom shed built. While standard sheds are clearly built at standard heights and depths, customised sheds will have your specified factors integrated into the structure, such as roof pitch and openings, all of which help your shed withstand heavy winds.
Custom sheds can be built from more durable materials like Colorbond or Zincalume. Both of these products feature genuine Bluescope steel sheeting and have a 15-year warranty. We ensure that every shed designed or created by Superior Garages & Industrials will stand the test of time.
What's involved in designing a shed?
If you are considering building a custom shed and you are looking for your own design to meet wind rating standards or for other reasons, contact one of our team at Superior Garages & Industrials.
To get you exactly what you need, we can add a number of customisable options. We work with each client to develop a project that fits both you and local council's criteria. Contact us today.