[vc_row][vc_column][vc_column_text]
Sunshine Coast Council Rules for Shed Building
Dealing with the Sunshine Coast Local Council can be a daunting task for the uninformed. At Superior Garages and Industrials (SGI), we are the shed building experts and are completely practiced with the rules implemented by Sunshine Coast Council and Queensland Building and Construction Commission.
According to the Sunshine Coast Council's website regarding sheds, if your shed meets the following conditions, then it does not require prior council approval. The following sheds don't require prior approval:
sheds no larger than 10m² in the area after building work is completed (e.g. 3.1m x 3.2m)

no more than 2.4m high

a mean height of no more than 2.1m

no longer than 5m along any side
That can be restrictive if you are considering building a commercial steel shed on the Sunshine Coast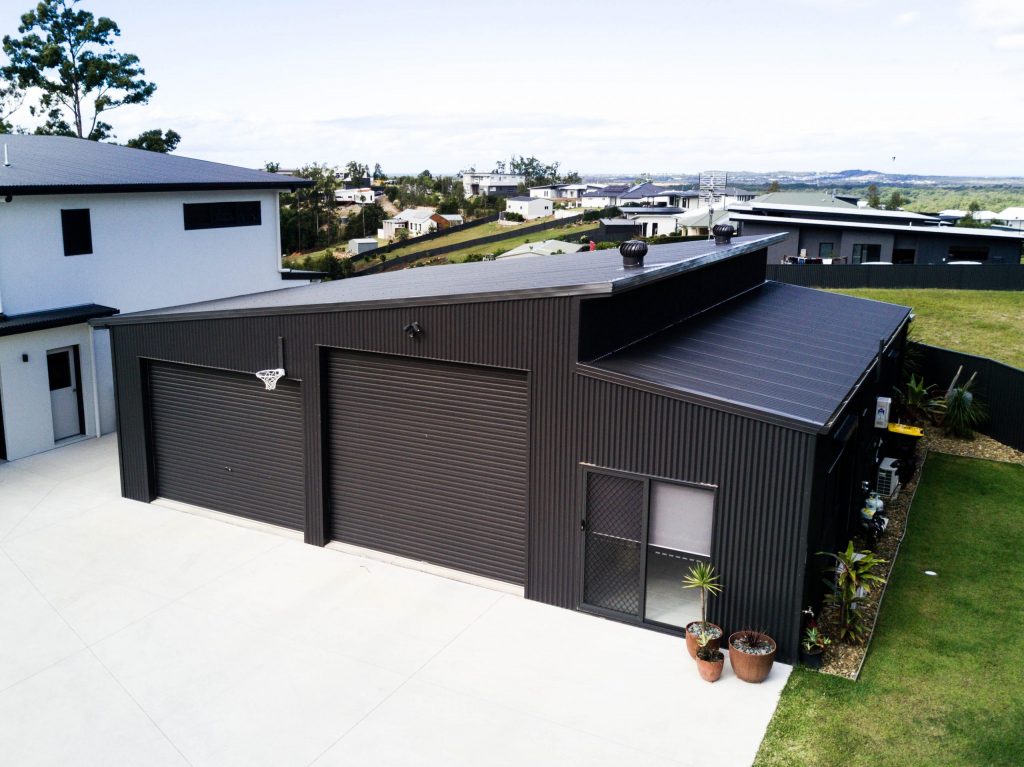 Carports and garages fall under Class 10a buildings and require approval as well. But the red tape doesn't stop there – if you are building any sort of commercial shed or even a large man shed, you will also need approval from the QBCC. However, this is mostly an issue if you desire plumbing in your shed.
If you are still trying to work out where your shed, shed home, or commercial steel shed falls in the classification of buildings and structures, we have provided a table below briefing the Building Code of Australia 1996.
Classes of Buildings
Class 1

Class 1A: a single dwelling being a detached house or one or more attached dwelling

Class 1B: boarding house or hostel not exceeding 300m2 and in which no more than 12 people reside.

Which is not located above or below another dwelling or another class of building other than private garages

Class 2

A building containing two or more sole occupancy units, each being a separate dwelling.

Class 3

A residential building, other than a Class 1 or 2, which is commonplace of long term or transient living




for a number of unrelated persons.

Class 4

A dwelling in a building that is Class 5, 6, 7, 8, or 9 if it is the only dwelling in the building.

Class 5

An office building used for professional or commercial purposes, excluding buildings of Class 6, 7, 8, or 9.

Class 6

A shop or other building for the sale of goods by retail or the supply of services direct to the public.

Class 7

A building which is a car park or for storage, or display of goods or produce for sale by wholesale.

Class 8

A laboratory, or a building in which a handicraft or process for the production, assembling, altering, repairing, packing, finishing, or cleaning of goods or produce is carried on for trade, sale, or gain.

Class 9

A building of a public nature.

Class 9A: A health care building

Class 9B: An assembly building in a primary or secondary school, but excluding any other parts of the building that are of another class

Class 10

 A non-habitable building or structure

Class 10A:  A private garage, carport, shed, or the like

A structure being a fence, mast, antenna, retaining or free-standing wall, swimming pool, or the like.
Council Rules for Building Sheds on the Sunshine Coast
If you are interested in building a shed home on the Sunshine Coast or within the southeast Queensland region, please contact us. You can also visit our pages below for further information on shed homes and the custom shed home design process we go through with you to create your dream steel shed home.
If you need help with complying with the Sunshine Coast Councils' rules and regulations, please get in touch with us