---
Steel Shed Homes

Steel shed homes are becoming increasingly popular in Australia – and for good reason! These sturdy homes provide longevity, are completely termite-proof, and can be custom-designed to suit your specific style and needs!

Interested in a steel shed home of your own? Read more to find out how you can customise your shed home…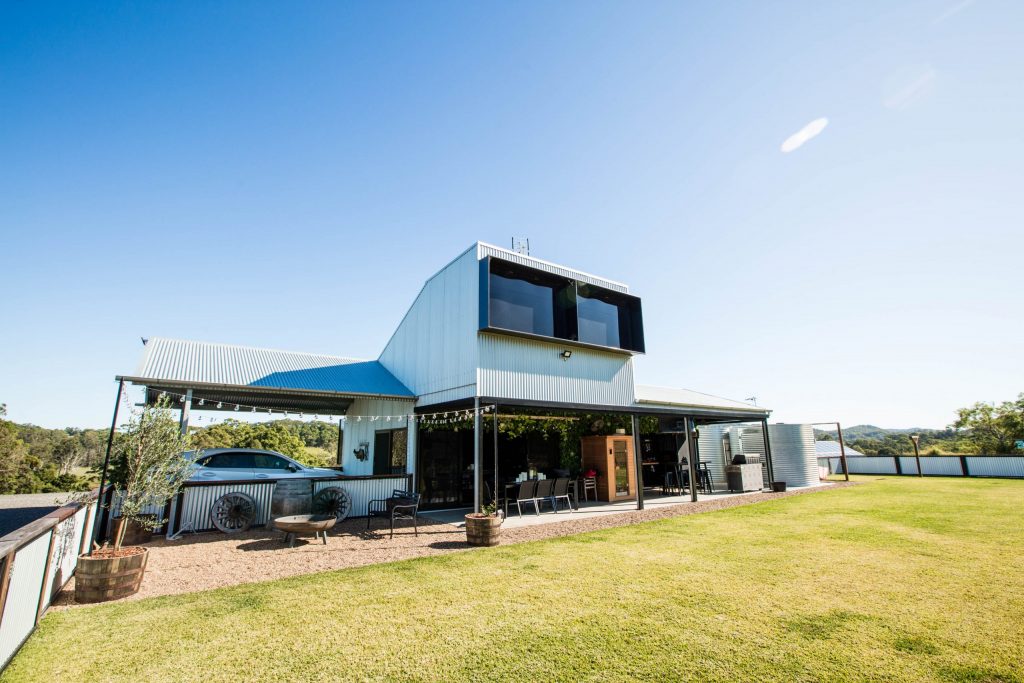 ---
Steel Shed Homes
Large Sliding or Rolling Shed Doors
A large roller door can provide great access to a shed. These can be used for moving vehicles into the shed for storage, or act as an access area for incoming and outgoing stock in industrial environments. Alternatively, these large roller doors can be opened on warm days, allowing great ventilation in your shed and fresh air for your workspace.
Depending on the size of your shed, there are many options for how to operate the door. Traditional, sliding, roller shutter, and bifold shed doors are just a few of the options available. Each of these designs offers different advantages, depending on your requirements and the style we implement for your shed build.
Shed Windows of All Sizes
Using the shed as an office space, a workshop, an information kiosk, shop front, or a guest room at a residential property? You will want to allow for appropriate lighting and ventilation.
There are a large variety of options available to you! Windows are a simple and effective way to add style and practicality to your shed. Imagine a modern shed design acting as a shop front, built with large display windows – or just an office with traditional four panelled windows. There are endless possibilities!
Large glass sections can be used in display settings to allow a full view of your showroom or stock while still protecting it from the elements. Utilising tinted glass can provide additional UV protection for your showroom.
Completely Custom-Designed
Want something a little more unique? You can look at custom designing your shed with our in-house engineer. We are based on the Sunshine Coast and can offer you great advice on your new shed build. Curved walls, wooden features, or additional stories – we will work with you to make your vision a reality. These additions can add practicality, style, and value to your shed.
If you have other buildings whose style you want your shed to match, we can customize your shed design to fit!. This will ensure that your new custom shed build never looks out of place.
Colours!
We can offer a large variety of colours to create a design that blends in seamlessly with its surroundings, or one that will be impossible to pass by unnoticed. There are also many practical implications for customizing the colour of your shed.
Even residential owners looking for a backyard shed can customise the colour for a stylish finish that will make your shed look right at home on your property.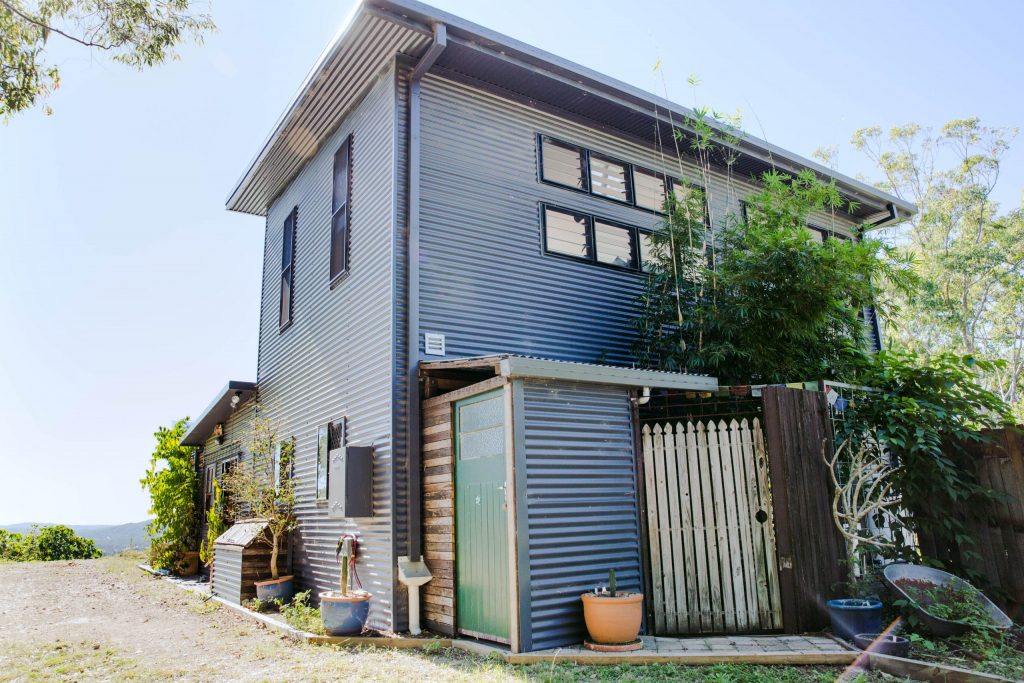 ---
Residential Steel Shed Homes
SGI has successfully delivered a wide variety of residential projects, working closely with owner-builders, builders, and architects who realise the benefits of using prefabricated building systems to suit specialised shed designs.
Building a Steel Shed Has Many Benefits…
Strength
Design freedom for your shed project
Building your shed is fast, efficient, and resourceful
Space creation
Aesthetically pleasing and functional
Endlessly recyclable
Factory fabrication enables specific tolerances, increased speed of construction, and reduced waste. Additionally, Work Place Health & Safety risk is reduced whilst weather and other variables have less of an impact on the overall shed building process.
SGI utilises 5D Building Information Modelling (BIM) providing 3D structural models which can be viewed by all relevant parties, including key contractors. This technology is used on-site through tablets and laptops so key contractors are always up to date with the latest models and information concerning each project.
---
Looking to Build a Steel Shed Home on the Sunshine Coast?
SGI has been building steel sheds and buildings, garages, and carports on the Sunshine Coast for more than 30 years. We are proud of the fact that a large percentage of our new projects are referred to us by our previous clients, or are previous clients returning for a new product.
We stand by the fact that to produce a quality building of any shape or size, quality is essential in 3 main areas…
Structural design and integrity (specialised in-house engineering)
Quality of all building materials (genuine Australian steel and Colorbond)
Construction workmanship (professional builders and contractors)
Our in-house shed design and engineering services allow for creative, functional, and cost-effective solutions.
---
Steel Shed Homes We've Built…