Superior Sheds and Industrials has over 34 years experience creating the perfect shed to suit any requirements.
Do you want to create more space around the house? Need to protect your possessions or create more room for hobbies? If you need a Shed to create more space for you and your family, then Superior Garages and Industrials is your best option for Shed Builders Sunshine Coast. Whether you want to custom design a shed with our in house engineers to suit your requirements. Or pick a Shed that suits you from our huge portfolio of designs. Here at Superior Garages and Industrials we go above and beyond to ensure you could not be happier with the end results.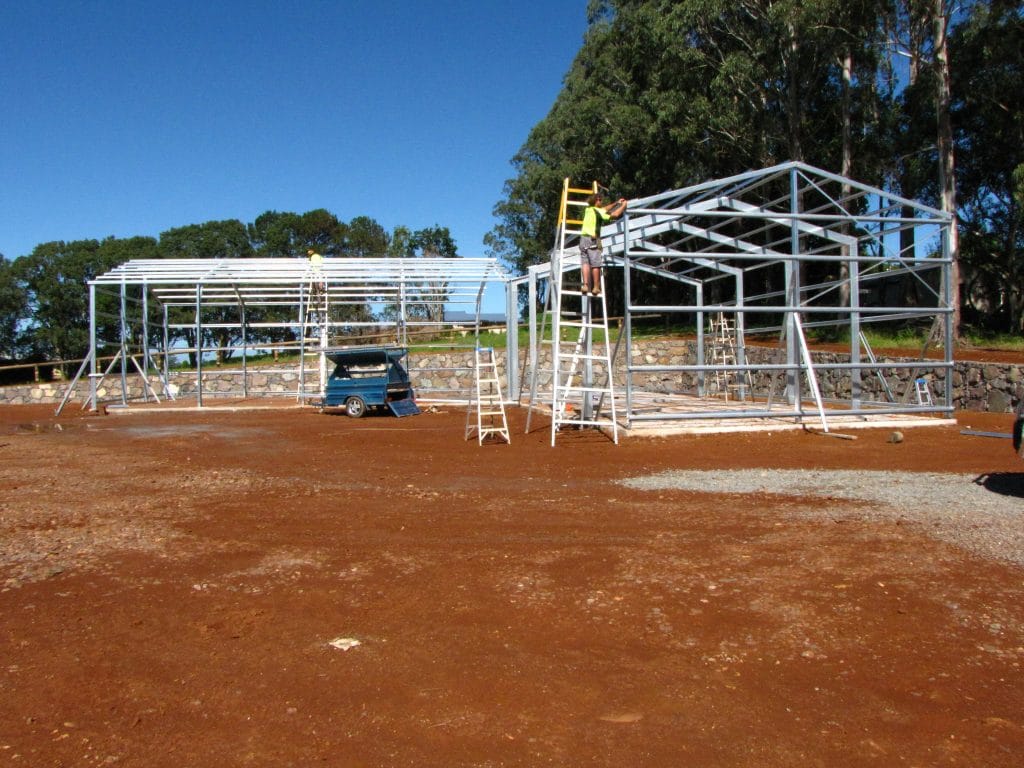 We Pride ourselves on only using the highest quality materials. All sheds are constructed on site by our fully qualified, highly experienced team. Ensuring the Project is always completed on time, on budget, and to the highest standard. All of our Sheds are built with High Quality Genuine Australian Steel.
When it comes to Shed Builders Sunshine Coast, there is no comparison to the quality of product and amazing customer service offered by Superior Garages and Industrials.
Whether you need a Shed Custom designed to fit an Awkward position on your property. Personalized design to Match the color and style of your home, or just a shed to keep your toys in. We can make sure you find the perfect shed for you, while keeping it within your budget. Our in house Engineer Jeremy has specialized in the creative and functional design of structural steel systems since 1995 and SGI has been utilizing these systems since 1996. The combined structural engineering design and construction expertise offers true customized design solutions to suit your needs.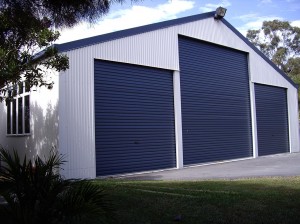 Color Matched to suit your style, pick from our broad range of colors to give you a shed you can be proud of. The sky is the limit when you are working with qualified Engineers. Want two Stories? More Windows? Less Windows? Bigger Doors? Mezzanine floor?You name it and we can do it. Let us create the perfect space for you.
Browse Some of our Sheds and Garages Here to give you an idea what we can do for you. Follow us on Facebook for regular updates on Recent projects and upcoming specials. If you would like to find out more or make an appointment at our showroom call us on: (07) 5437 7022
Don't just take our word for it, below is a testimonial from one of our clients Paul Hume, Paul put some serious research into finding the best shed builders Sunshine Coast:
"After working out what I needed in a shed, I set out to research shed builders on the Sunshine Coast.  Of The six manufacturers / builders that I called, two failed to bother to quote and the other four were very similarly priced. After narrowing it down to two contenders by the service I received, it became clear that Superior Garages was the one for the job as Paul and Jeremy were able to confidently and honestly provide the answers to all my questions. They designed a shed that would suit my needs at the right price.

The whole process from quoting to completion was easy and painless, their concreters and the builders are the best in the business and took great pride in their work. The end result is a great quality shed at a competitive price.

I can't speak highly enough of these guys, they are excellent to deal with, and each one of them is very good at what they do.

I wouldn't hesitate to use Superior Garages again, and I can totally recommend them to anyone who wants a quality product and excellent service."

Paul Hume, Glenview