Keep your Equipment safe in your Superior Barn Shed
There are so many unpredictable challenges that farmers spend the majority of their year trying to manage, one being destructive weather.  Why would they leave their prized assets outside or in an unprotected shed?
Queensland weather can be brutal with high winds and drenching rain that can wreak havoc on feed, livestock and farming equipment.  Bales of hay can be reduced into nothing more than garden mulch.  Farming equipment can rust, vulnerable animals can suffer and products can be degraded and damaged without adequate protection from the elements.
So, what measures are you taking in order to protecting your most valuable assets from the weather?  A high quality industrial shed or barn is the very best investment you can make, ensuring your assets, whether it be machinery, livestock, harvest yield or feed is secured and has weather-proof storage.
A flexible and cost-effective solution is to build a large wide-front shed, extending the lifespan of your assets, while providing you with years of low maintenance service.  You can still have your shed custom designed so that the structure meets your needs, while also ensuring that all threats of damage as a result of wet weather have been combatted.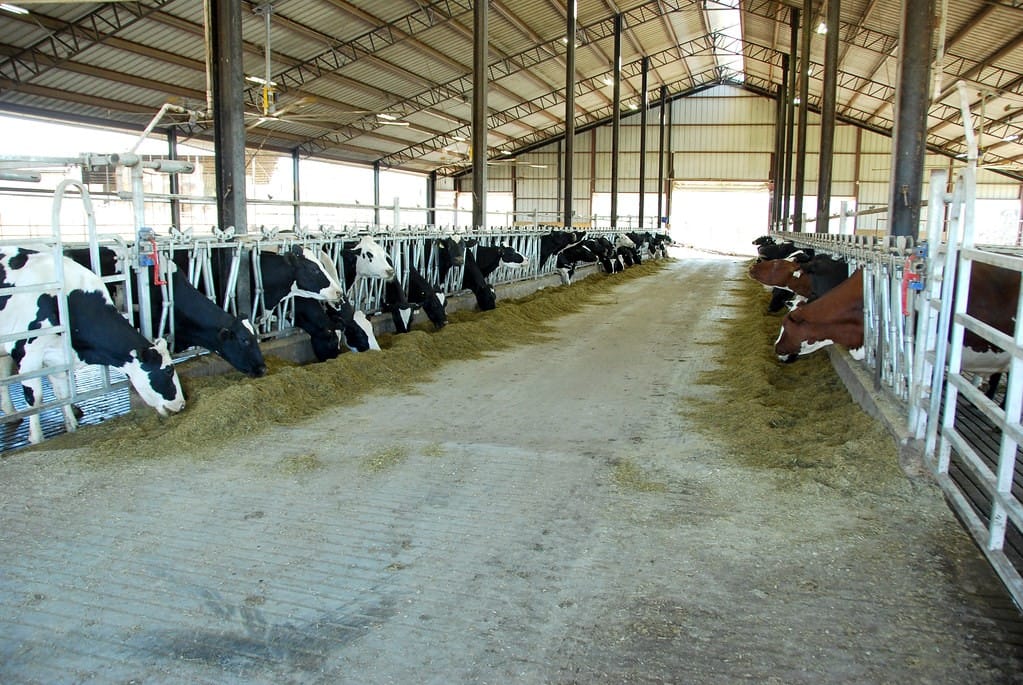 A reputable supplier of rural sheds and barns will guarantee their work for years to come, it is critical that the highest quality of building materials are used to build your shed.  Ensuring that your structure is correctly oriented for providing protection from wind and rain is vital for protecting your assets.
Before starting any construction Superior Garages & Industrials will carefully undertake pre-planning to make sure that any open sides face away from winds and minimise rain and storm exposure.  Depending on where your shed is located will determine its orientation.  Make sure your shed builder is knowledgeable about weather conditions in your area.
A key factor in shed design is to make sure there is appropriate ventilation, stored hay or other products lose their quality if it has been compromised by moisture or poor air exchange.  Designing your storage space to allow natural ventilation will remove moisture.
Sheds can be designed to meet the individual needs of each farmer, whether you need multiple bays, open frontage, roller doors, mezzanine levels or dividing walls, Superior Garages & Industrials can custom build whatever functionality you require.
By choosing Superior Garages & Industrial in the Sunshine Coast, you'll be partnering with a shed manufacturers with over 30 years' experience.  We also guarantee high quality custom-designed sheds and barns that meet the utmost highest industry standards and will stand the test of time against extreme Aussie conditions.
Superior Garages & Industrials understand the needs of farmers, we know how vital it is to provide effective protections for valuable assets. If you would like more information about our extensive range of rural sheds, wide-front hay sheds and industrial sheds, give us a call or come in to our showroom and we can discuss your requirements.