It is becoming increasingly more difficult to break into the current housing market. The cost of Real-Estate is still unreachably high for most. With buying a property and building a standard wood framed house not much cheaper.
Most feel like their options are limited or in some cases non-existent. Affordable housing is becoming a serious issue for Australian Families. Rising concerns for the next generation, and how they are going to be able to afford their first homes.
Designer Shed Homes offer a cost-effective alternative to Buying in the current market or Building through the conventional methods. Building with steel is becoming increasingly more popular among Australians who want to create their dream home, Without breaking the bank.
Superior Garages and Industrials offers in-house engineering. Allowing us to sit down with you in person and go through the features you would like to integrate into your new Home. Colour Schemes, Floor Plans, Additional Features or Stories? You get to design it all. Ensuring you get an end result that perfectly emulates what you were looking for. Custom Designed for your family and their lifestyle.
With a modern gunmetal finish this Custom Designed Shed Home is both stylish and practical. Allowing the family great views of the property and pool area.
This double Story Home boasts 3 Bedrooms 2 Bathrooms and a Double Car Carport. All of it built for a fraction of the price they were quoted from a building company.
Made with 100% Quality Australian Steel our Custom Shed Homes are 100% Termite proof! Durable and Flexible, Building with Steel has more benefits than just its price. Sleep soundly at night in your new home knowing that it will be around for decades and decades to come.
Think this would suit you and your family? Lenders are finally starting to loosen their belts again. You could be closer than you think to breaking out of the renting cycle and moving your family out onto your own property.
Designer Shed Homes could be the solution you have been looking for.
Something that can make it even harder to break into the housing market, is if you are trying to make that investment independently. Without a financial partner to invest with. The up front costs of Buying or Building a home can seem insurmountable.
Apartments are unappealing to some and only slightly more affordable than housing. At Superior Garages & Industrials we take on any project, big or small. Offering smaller Single Bedroom Shed Homes, Cottage Style Shed Homes or Steel Designed Granny Flats. For those of you looking to create your own Cabin in the woods to get away too, or a remote home to live in full time. These smaller options are very easy to run solely on solar panels. Making them very viable options to create a home completely off the grid.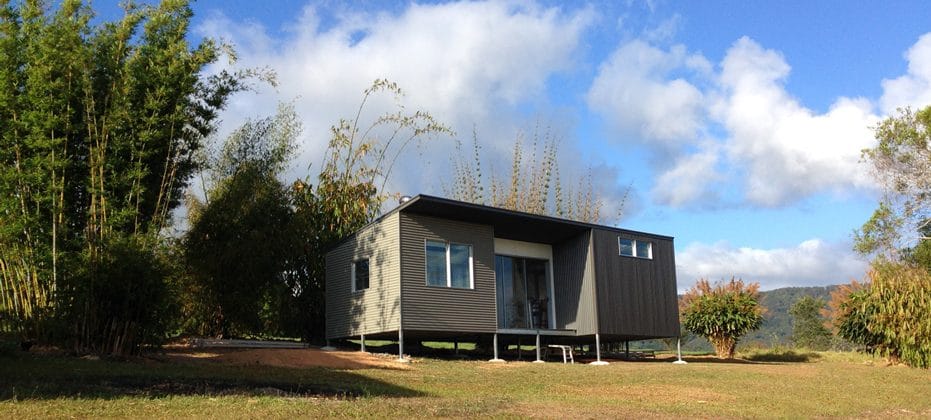 This Beautiful little Custom Steel Home in the hinterland is cheaper than you think, Completely off grid and with all the comforts of home.
If you are interested in Building a Designer Shed Home and want to find out how we can help you get you out of the renting cycle and into your own house. For more information Call us on (07) 5437 7022 or Message us from our Contact us Page. We are happy to answer any questions you may have about your options. Or if you have decided that this is the right building option for you. We can book you in with one of our in house engineers to start designing your dream home!
Need a shed built on the Sunshine Coast?
SGI has been building sheds homes on the Sunshine Coast for more than 30 years. We are pride ourselves in the fact that a large percentage of new projects are referred to us pr are returning customers 
When building a shed homes, We stand by the fact that to produce a quality shed home of any shape or size, quality is essential in 3 main areas…
Structural design and integrity (specialised in-house engineering)
Quality of all building materials (genuine Australian steel and Colorbond)
Construction workmanship (Professional builders and contractors)
Our in-house shed homes design and engineering service allows for creative, functional and cost effective solutions.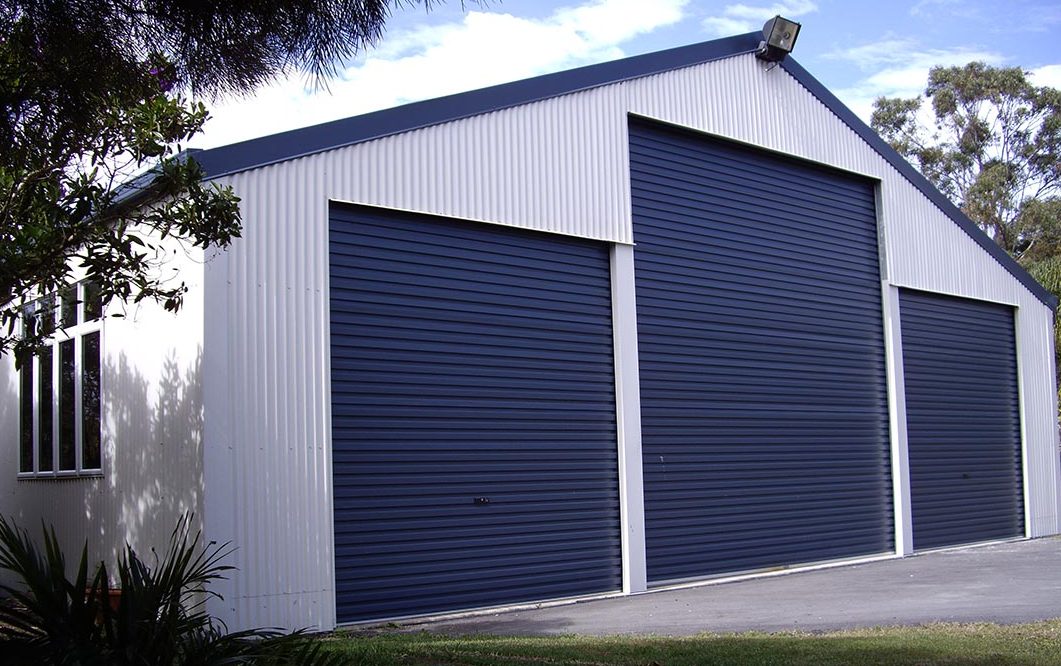 Why use SGI to build your shed?
Superior Garages and Industrials (SGI) is a highly experienced Shed building company specialising in the design and construction of structural steel buildings.
Since it's establishment in 1983 on the Sunshine Coast, SGI has continued to develop and evolve separating itself from competition by reaching beyond the limitations and services of more traditional companies in it's field.
Gathering more than 30 years experience in the structural steel building industry our reputation has been built on listening and communicating with our clients, delivering relevant solutions and creating ongoing relationships.
SGI continues to be a major shed builder on the Sunshine Coast and surrounding region offering the highest quality products and contractors available within the industry.
Residential Sheds
SGI has successfully delivered a wide variety of residential projects working closely with owner builders, builders and architects who realise the benefits of pre-fabricated building systems to suit specialised designs. We believe that the construction site should be more a place of assembly while the fabrication of components is taken place in the controlled environment of a factory where they can be delivered to site ready for rapid on-site assembly.
Our Sheds Sunshine Coast Display Location
35 Production Ave, Warana QLD 4575