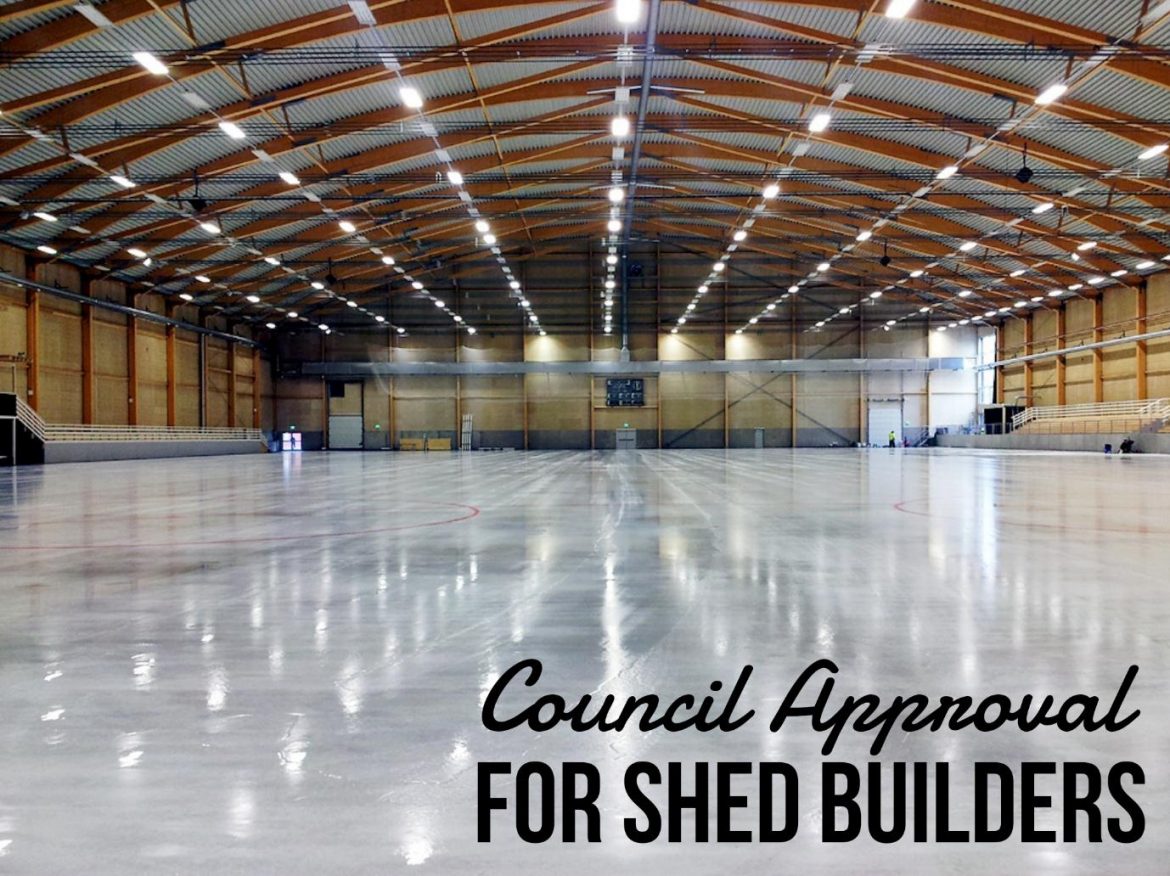 Most people looking to build a shed generally are keen to know 'how' the process works. One of the most frequently asked questions we get is, "How does council approval for my shed work?". Let's address all the questions we get asked regarding shed council approval, then you will be able to move ahead and build your new shed with little fuss.
Typically the general council approval process that applies throughout Australia is the same, however do your due diligence and contact your local council office to confirm the regulations of the 'specific' process that may apply in your area.
When do I need for Council Approval?
Ultimately the first question we get asked is, "Do I need council approval for my shed?".
Council approval is almost always required.
Across Australia different states and city councils have a few exemptions, but they usually always have many conditions. Always check with your local council before moving too far ahead with your design plans.  It might seem like a hassle obtaining council approval before you begin laying your concrete slab or erecting a shed on your property, but it's always a good idea and here's why:
Council always has the final word and can make you take your unapproved shed down, or remove any concrete or footings, this is a worst case scenario, but they have the power to do so.
Obtaining approval after you've built your shed already is almost impossible. It is way more advisable to obtain your permit rather than having to demolish your structure after the fact. We have heard of those who tried to get approval for sheds they built without obtain permission first, this process can often take many years.  We know of a case where someone had to spend over $100,000 on reports from engineers, application fees along with other costs involved in rectifying the shed to bring it up to code.  You are best to obtain the correct approval before you begin so you can avoid any of these hassles.
One of the most important reasons for obtaining council approval is with the future in mind.  Should you ever wish to sell your property, part of the process for conveyancing is obtaining confirmation from council that all structures have been approved and built in accordance with all regulations. Any purchaser can withdraw from the sale and also get back any deposit paid if they haven't got the proper approvals.
7-Steps to Shed Council Approval
This is the process we at Superior Garages & Industrials recommend for obtaining council approval for your shed without much hassle:
Preliminary Design: Get a preliminary shed design drawn up.
Preliminary Discussion: Once you're satisfied with your designs, contact your local city council to start your preliminary discussions.
Preliminary Feedback: Your local council may give you some feedback which might affect your initial designs and could require a few modifications to your design– or they could just indicate your designs are completely compliant (woohoo!).
Preliminary Refinements: Ensure that all the required changes required are added to your preliminary design.
Formal Application: Submit your design plans into your local council as part of a formal application. If you've efficiently done your homework, obtaining approval should usually be straightforward.
Final Refinements: If it turns out that your local council gives you further requests for changes, tweak your design and revert back to council – however if you've followed steps 1 to 4, you shouldn't have much to do here.
Approval: Once you have gained your approval, you're good to go and you can order your shed and start building! (happy days!)